Duotone Dice 2021 - Freestyle / big air / wave
The new Dice has an explosive lift for big airs and spins super fast kite loops. With these features, the Dice has an impressive freestyle performance for both your hooked and unhooked tricks. Due to the fast steering behavior and new construction, the Dice 2021 can also be used very well in the waves. The new Dice is therefore the perfect high-performance kite for the kite surfer who wants to go big!
Features of the Dice 2021
Extremely explosive lift and boost
Very precise steering for ultimate control
Versatile for big air, kite loops, unhooked freestyle and wave surfing
Optimized construction for reduced weight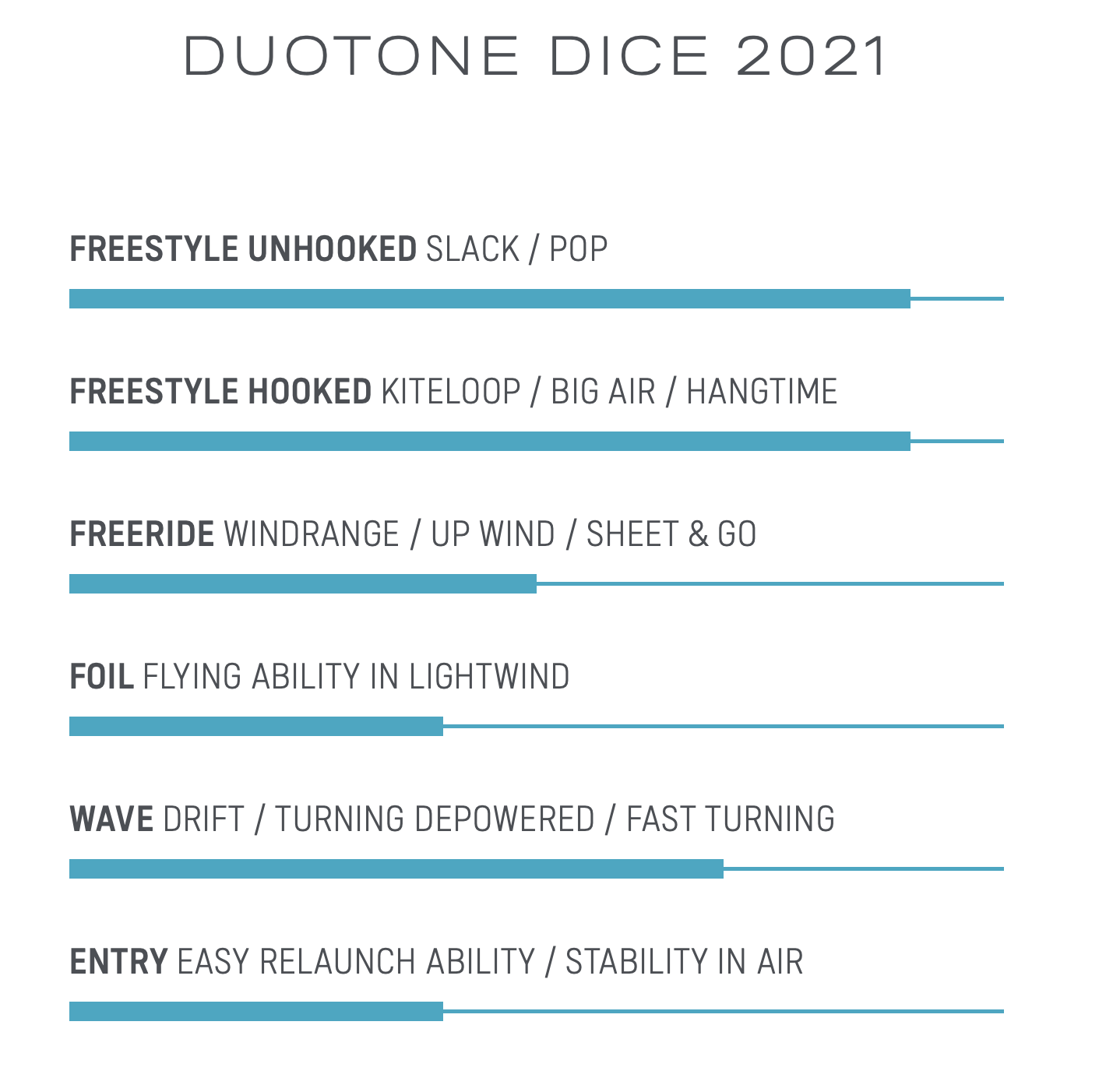 What's new?
Adapted materials and new construction for less weight
Adjusted bridles for more precise steering behavior
Adjusted wing tips for faster steering response
Improved drift properties due to lighter weight
And of course three new colors!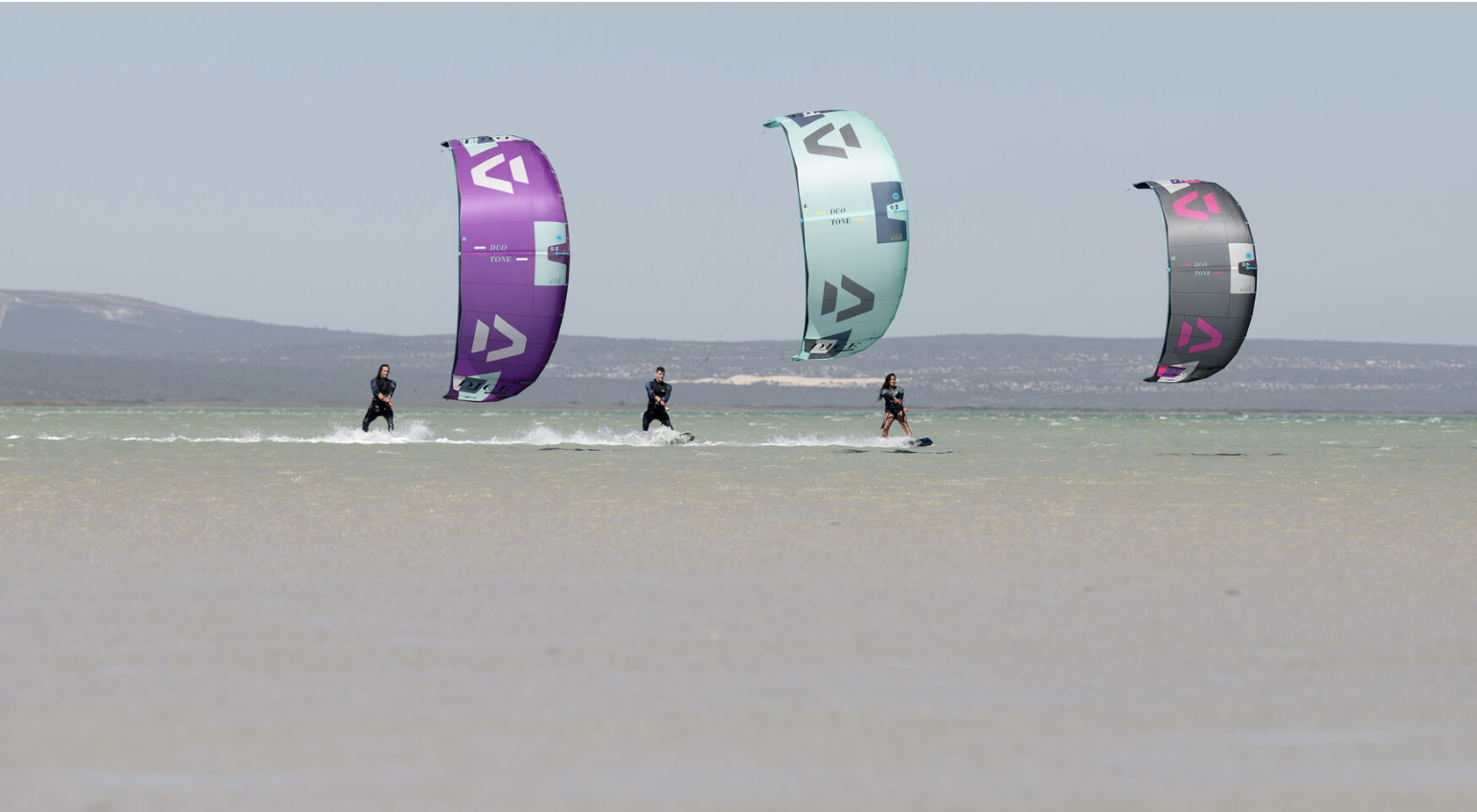 Trinity TX
The Trinity TX material is exclusive to Duotone. It consists of a 3x2 canopy material that has proven to be far superior to any other canopy material in terms of durability and dynamic performance.
Sustainable bags

What are the makers and users of the new Dice 2021 saying?