Duotone Dice 2022 - Freestyle/wave
If you're looking for the best freestyle, loop-loop kite in the business, the Dice is what you need. Perfect control during thick kiteloops or freestyle tricks.
Description of the Duotone Dice
The Dice is a high-performance kite with versatility in its DNA; the goal was to create a kite that can compete at the top level of multiple disciplines.
Lasse Walker uses it successfully at big air events around the world, while Tom Court showcases the Dice's talents in the park and shows off the latest freestyle tricks. The key to this versatility lies with the incredible talents of the designer Ralf Grösel. The kite is incredibly responsive due to the optimized weight and the perfect tuning of the bridle, making the kite feel lively.
These properties make the kite perfect for big air, where a kite must be able to run quickly and also be able to steer back quickly for a soft landing. But not just for big air, in the waves the Dice also offers an intuitive feel to power the kite through the turns in onshore conditions. The kite also provides a good amount of slack in the lines when popping during unhooked tricks. Many brands aim for a versatile kite in the line-up, but the Dice goes much further; the goal was to have a versatile kite for the advanced kiter who can take first place in each of the disciplines. In the past, freestyle kites involved many compromises; that is not the case with the Dice. The sky really is the limit!
Character Traits Duotone Dice 2022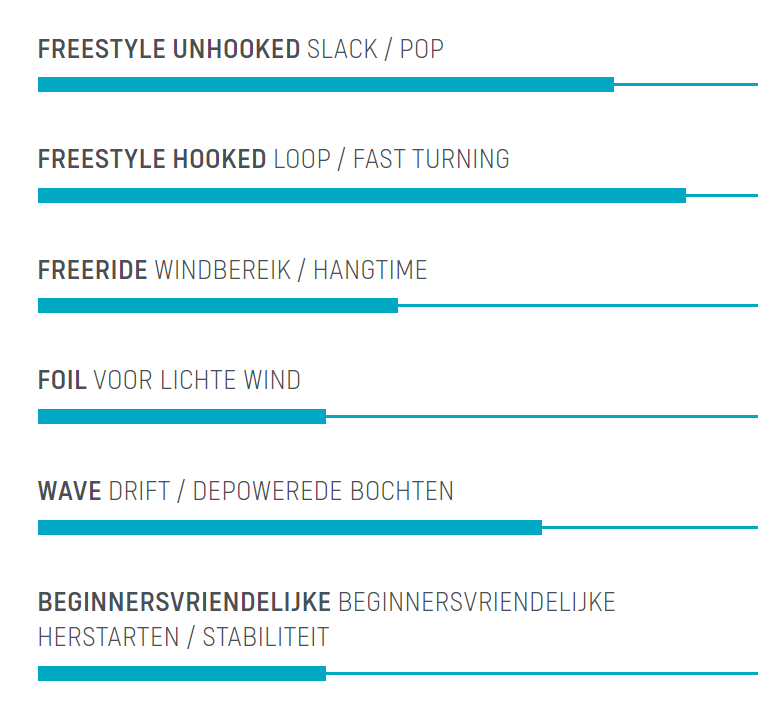 Wind range of the Duotone Dice 2022

Product Highlight of the Duotone Dice
PRECISE CONTROL
POWERFUL LIFT, GREAT JUMPING CAPACITY AND HANG TIME
PERFECT FOR KITELOOPS AND UNHOOKED POP
PROVEN ORIGINAL CONSTRUCTION IN LE AND STRUTS
VARIOUS TIP TUNING OPTIONS
PULLEY-LESS BRIDLE SYSTEM