Developed in collaboration with Super-G World Champion Aleksander Kilde of Norway, Flight Path XL is Oakley's new premium snow goggles that meet the high demands of the world's best athletes for use on the slopes and under any conditions. The size XL maximizes the field of view at any angle, while the new Ridgelock EV lens construction offers a larger field of view upwards. The result is an obstacle-free field of vision, even with aggressive postures on the slopes.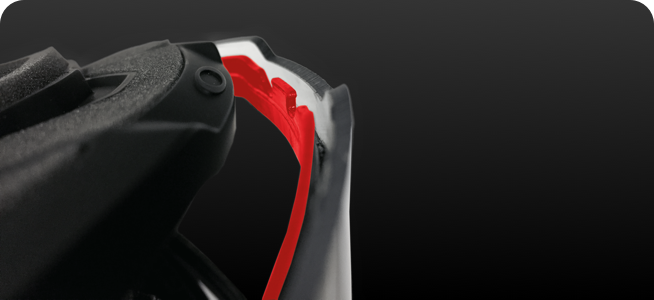 Ridgelock Technology

The glasses can be changed quickly and easily and ensure a complete seal that prevents bad weather conditions from entering the glasses

Prizm ™ Snow
Oakley lenses with the exclusive technology that helps you perceive the contrasts on the slopes in countless conditions.
1 x Flight Path XL Snow Goggle
1 x Microbag