Duotone Neo SLS 2022
The world's best wave and strapless freestyle kite, now even better with the Strong Light Superior construction and Penta TX. Accept no alternative and dive into the waves!
Last year, the Neo SLS took the world by storm using advanced materials and new construction techniques. The world's best wave kite just got even better. SLS stands for Strong, Light and Superior, which means that the heavy Dacron material has been replaced by the new Penta TX material, which is about 15% lighter. This, in combination with the Trinity TX canopy, has resulted in the ultimate wave kite. The Neo SLS has excellent light-wind performance due to its reduced weight. The ultimate in light-wind performance is a huge advantage with wave riding, where drifting with no slack on the lines is essential. The Neo SLS is the only Neo kite that offers Flex Struts in combination with this lightweight construction. The Neo SLS is fast and has an enormous wind range. It is not for nothing that this kite is used by our professional riders; Airton Cozzolino, James Carew, Matchu Lopes and Sebastian Ribeiro on world tours. The Neo SLS is the most decorated wave kite on the market with more titles and victories than any other wave kite.
The Neo SLS is the absolute pinnacle of performance; it's the kite you need for wave riding and strapless freestyling. Don't let the waves wait for you any longer.
Character Traits Neo SLS 2022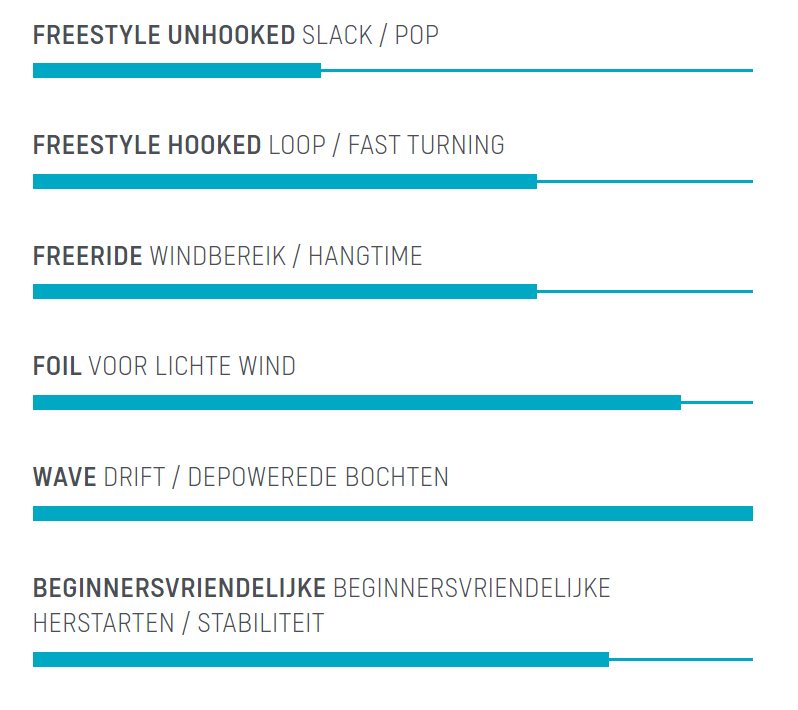 Wind range Duotone Neo SLS 2022

Flex Strut Neo SLS