Freeride / Big air
Big jumps. Lots of hangtime. Large wind range. Controlled loops. The Orbit is for the kiters who want to go high and fast. With the large wind range, the Orbit is a reliable kite in any wind. Thanks to the light bar pressure, you steer effortlessly and precisely: perfect for pulling your down and mega runs. Thanks to the rigid frame, the kite is also good to drive overpowered and to keep well in gusty wind.
Phenomenal lift and hangtime
Thanks to North's new shape, made up of 2 arches and supported by the reinforced exoskeleton frame, the Orbit has great lift and hang time. Thanks to this design, the kite produces more power, with straighter wing tips for a dynamic handlebar response.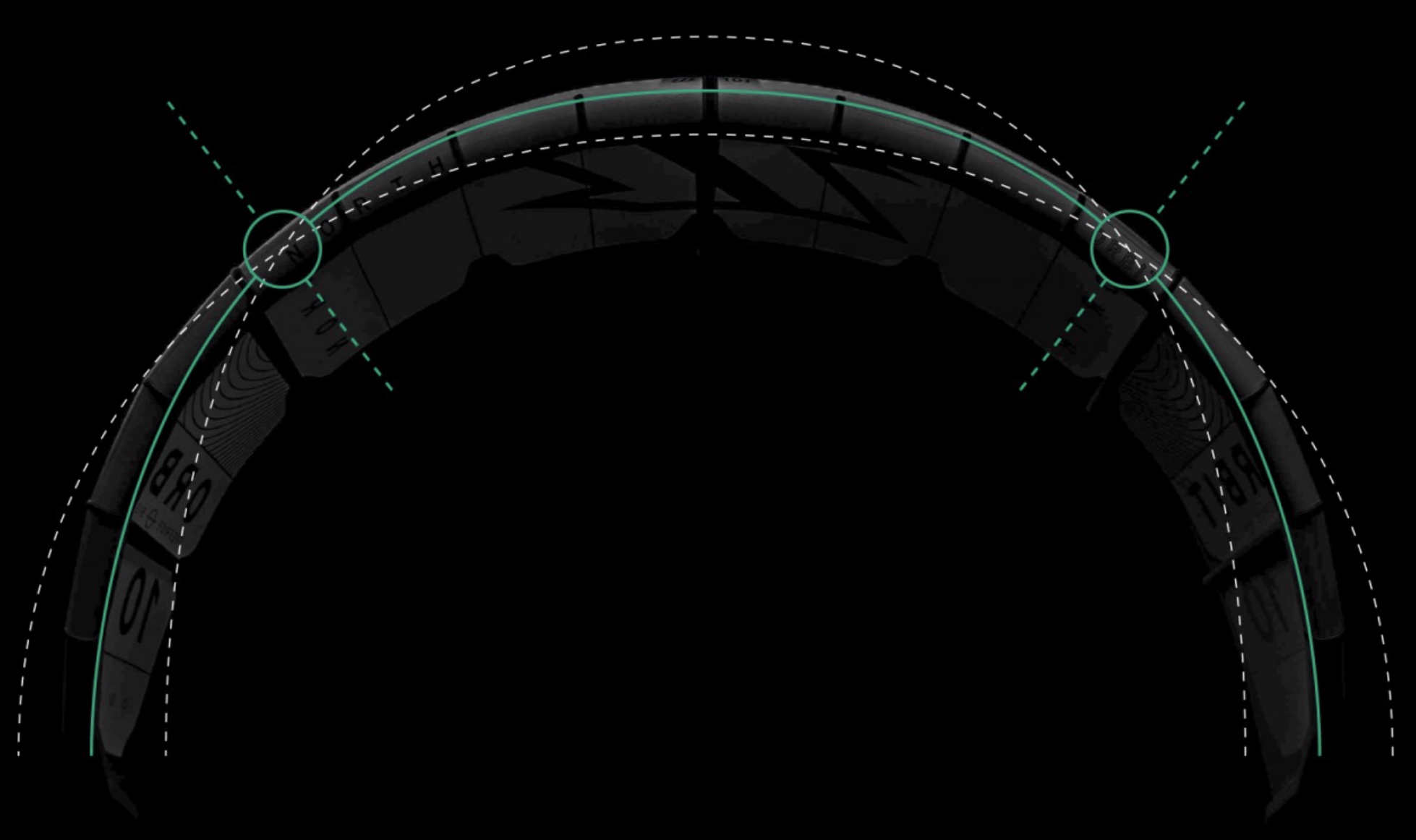 Powerful 5 strut
The 5-struts design ensures that the Orbit is incredibly stable in a large wind range. The Orbit is therefore perfect to use in different conditions.
Incredible upwind performance
Thanks to the smaller diameter of the leading edge, the Orbit has a smaller profile, so less resistance. As a result, the Orbit hangs further in the wind window, which results in more power and efficiency. So even easier upwind!
Easy relaunch
The construction of the kite ensures that the kite is super easy to relaunch after every crash.
Controlled steering
Thanks to the light bar pressure, the Orbit is effortless to steer: nice cruising, but also thick kiteloops assured!